Heavy Equipment & Supplier Manufacturing Web Design
As custom web site designers, we are faced with design challenges in building new corporate identities on the Internet. Approximately 200 of the 450 projects we have handled were for manufacturing and engineering clients with small marketing budgets.
Merrimack Stone Website . . .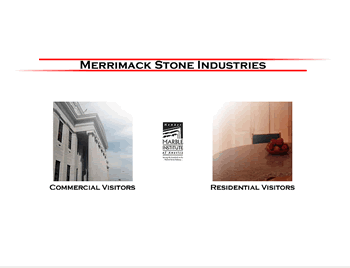 | | |
| --- | --- |
| More Heavy Manufacturing Web site designs | $$ |
| | |
| --- | --- |
| Other Heavy Manufacturing Website Designs | $ |
Specialty ~ Chemicals ~ DoD & Heavy ~ Contractors

Portfolio by Market

Inspect Our Client List